Well, it all fits together! Just add receiver and a battery, and it could be up and running, though I still want to try making my ESP32 wifi fpv control unit work. Chassis / Cab / Rails print in 3 pieces and snap together, wheels screw on.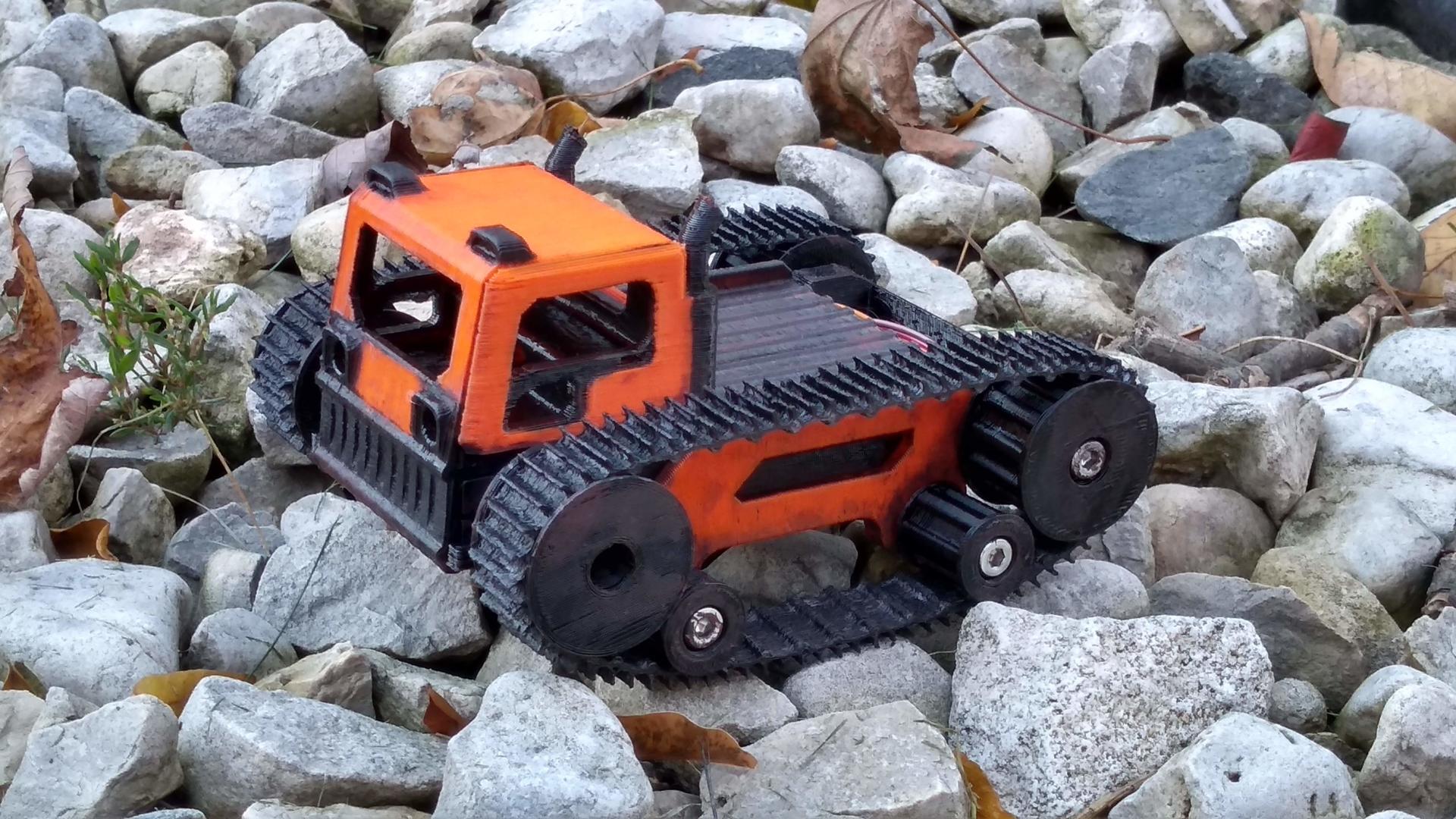 Scratch that whole old V3 design. This does still use SG90 servos, and snaps together as intended, but resorts to using M4 screws as axles, as the plastic axles did not work out so great. I also flipped it backwards and extended the servo cover into a cab. Instead of going full utilitarian with this, I figured making it a scale model would be more desirable for those who don't want or need FPV, or just those who want something that looks kinda cute. It's currently designed to house an ESP32-Cam in the cab, otherwise I'll have to make an adapter to sit a camera on the seat or above the cab.
This design uses two SG90 continuous rotation servos, as they're very cheap and do not require a separate esc purchase. I'll have to make an adapter to fit an FPV camera in the cab or on the roof. Maybe poke a lens through the back window! It also houses two 5mm LED headlights. The most basic build could be as simple as a 1s Lipo, camera, and both servos plugged into a receiver.
For those who don't have FPV equipment or a transmitter, I will also produce a version which uses an ESP32 to power a wifi-controlled interface.